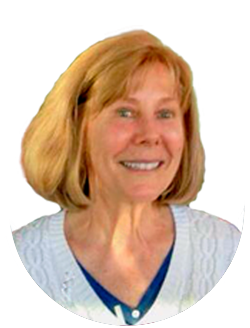 Thanks for visiting my site.  I'm so glad you are here!
Coaching is innate to Julie.
She has dedicated her adult life and career to service of those in need of positive change.
In this service, Julie discovered that the vast majority of people have the strength, courage and tools available to shift their lives toward fulfillment.
What most people lack is someone to guide them to their own wisdom.
Someone to help them reveal who they are and what they already know.
Why the name Gracefulgrit?
Most of our challenges require change.
Attached to that change is a transition process.
During this transition, we can find our grit, our determination, and our resolve.
Words like courage, design, earnestness, and intention define our grit. Everyone has grit. However, it does tend to hide from us when we need it the most.
I can help you find and develop your grit. And your grit can be applied with kindness and gracefulness.
Grit, coupled with compassion and grace is a powerful tool during change.
So….how does this work?
Coaching can create significant shifts in thinking and create forward movement.
This is a process where we co-create strategies and shifts in thinking patterns.
What I offer is a complimentary 45-60 minute sample session.
There is no commitment beyond this exploratory call.
During this phone conversation, we begin the process of uncovering what you really want and how to get there.
I invite you to sample and experience the process and open your door to healthy possibilities.
Most of My Clients Want Some or All of the Following:
Creation of a strong support system for a caregiving network. This caregiving may be for elderly parents, disabled children, spouses, family members, friends or neighbors.
Better relationships
Improving the quality of your life as a caregiver.
Shift in attitude towards a situation or person. This is especially relevant with "delinquent" people connected to your caregiving situation.
Release of resentment.
How to say NO.
Learning the difference between resignation and acceptance of your caregiving.
DISCOVER YOUR INSIGHTS FOR:
Suspending self judgement 

Customizing a plan of action that fits YOU.

Shifting your thinking to improve your life.

Releasing perfection and finding excellence.

Giving up what you do not want with Grace and Grit.
Lessening the trap of self pity.

Identifying and releasing toxic relationships.

Maintaining a healthy partnership with your significant other or spouse.
"Working with Julie has been a privilege and a joy. She has amazing insight and intuitively knows just the right questions to bring out those "aha" moments. Her life experiences, her kindness and her candor are the perfect combination to help get to the root of whatever issues or blocks are holding one back from a truly fulfilling life. I would highly recommend her to anyone.! She is a masterful coach!" Kimberly B.
"Julie's approach to coaching is professional, yet personal. She possesses a special ability to build rapport with her clients very quickly through deep listening, empathy and a persistent focus on possibilities for her client amongst other unique skills. Julie's authenticity enables her to effortlessly build a connection with her client. And her healthy wit combined with positive energy leave one eager to return for the next enjoyable session. Julie has my highest and most sincere recommendation." Sean B.
"I find that Julie can get me to the heart of where I have been stuck with kind, supportive and strong probing questions. She has allowed me to process my own"stuff" and shed some of the limiting beliefs I have developed." I enjoy and profit from our time together." Bill P.
"Before I worked with Julie I was overwhelmed by my parent's needs. I felt as if I were always "on call", had no real freedom and zero support from my siblings." After working with Julie I feel calmer and more in touch with my options for caring for my elderly parents. I now feel proactive rather than reactive! Julie gets this. She's been there and knows how to keep this difficult role from swamping you, your parents and your life." Melody P.
"Julie's ability to listen and ask powerful questions helped me find my own answers to issues that had plagued me for TOO long!"
Chris S.
"Julie skillfully blended consulting with coaching. I was thrust into a chaotic situation when I became the caregiver for my disabled niece. Not only was this something I didn't expect but something I had NO idea how to do. My world turned upside down overnight! As we worked through the logistics of HOW to be a caregiver, Julie helped me to stabilize emotionally. She truly guided me towards self-care so that I could better care for my niece. What a resource! Thank you, Julie!"
Kara T.